Are you ready to take your yoga practice to the next level? Join us at the Bali Yoga Ashram for an intensive, immersive, and life-changing YOGA teacher training in Bali (Ubud), Indonesia. Our stunning location in Bali provides the perfect backdrop for your journey, with lush gardens, tranquil meditation spaces, and unparalleled natural beauty. With our expert guidance, you'll gain the knowledge, skills, and confidence to become an inspiring yoga teacher and transform your life.
As THE BEST #1 Yoga School in Bali, Bali Yoga Ashram offers Yoga Alliance Registered traditional Ashtanga Yoga & Vinyasa Flow Yoga Teacher Training Courses for the Beginners to Intermediate and Advanced Level Programs in Bali. Be a Certified Yoga teacher by enrolling for our upcoming Yoga Teacher Training Courses in Bali Like 100 Hour Yoga Teacher Training in Bali, 200 Hour Yoga Teacher Training in Bali, and 300 Hour Yoga Teacher Training in Bali, 500 Hour Yoga Teacher Training in Bali. Book your spot now
Our Bali Yoga instructor course will provide you with a great variety of learning opportunities like Vinyasa Yoga Teacher Training in Ubud (Bali), Ashtanga Yoga Teacher Training Ubud (Bali) and help you evolve multi-style Yoga Asana practice. The teachers in Bali Yoga Ashram are very well-experienced and well-informed about their respective subjects. Their years of practice will help our students get the best knowledge of applying the new techniques and methods in their regular practice and see their progress as Yoga teachers as well as practitioners.

YTTC in Bali has become more famous in recent years due to its importance relating to overall health and wellness. Bali is considered the "Island of Gods" due to its rich spiritual heritage by many old temples like Tanah lot, Goa Gajah etc. The breathtaking views, white sandy crystal clear beaches will keep your spirit uplifted and add to the motivation of practicing Yoga. Knowledge of Yoga is like an ocean , the deeper you go the more you explore. This course is a great opportunity to start your self-exploration journey which will help you to evolve physically, mentally, emotionally as well as spiritually. It will help you set the foundation of a holistic Yogic practice and work towards overall health and wellness.
Top Rated Yoga School in Bali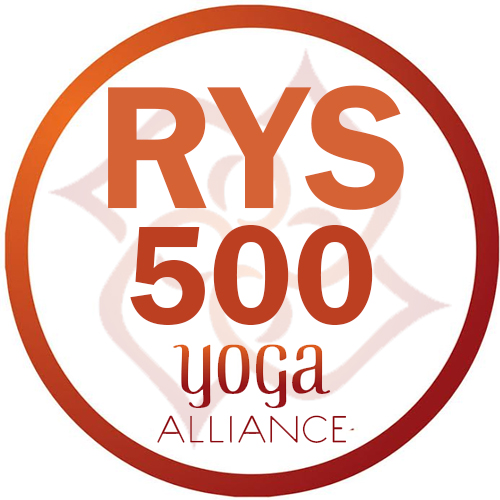 If someone wants to strengthen his bonding with the inner soul, then one must go for the vivid path of Yoga. Yoga is not only about the yogic postures to keep yourself physically fit but also imparts the overall development of the human body. Yogic knowledge unifies our body, mind, and soul and imparts a sin-free life. Yoga nowadays is the best means to build your career too.
As the charm of yoga multi-folds, the need for a good yoga teacher also increases. Yoga Teacher Training Courses in Bali not only keep ourselves fit and healthy but also provides the brightest opportunity in future life. Yoga Teacher Training in Bali like 100 Hour Yoga TTC in Bali, 200 Hour Yoga TTC in Bali, 300 Hour Yoga TTC in Bali, and 500 Hour Yoga TTC in Bali offered by Best Yoga Schools in Bali is open to everyone whether you are a beginner, intermediate, or a professional practitioner of Yoga. By successfully completing the yoga course, one can become a registered Yoga Teacher who can teach all over the world.
Our Location - Yoga Center in Bali (Ubud)
Highlights
A Private Villa
Private Deluxe Room
Shared Deluxe Room
2 Swimming Pools
24 Hours filtered hot & cold water
Nature Friendly Ambience
Air Conditioned Rooms
Yogashala facing the rice paddies
Why Bali Yoga Ashram
Yogic Environment

Small Group

Near to Ubud Center

Experienced Teacher

Organic Food

Private & Shared Stay
Bali Yoga Ashram is located in a beautiful little patch of paradise called Ubud. The picturesque landscape of the ocean and mountains away from the hustle and bustle of the crowded tourist destinations makes it a perfect location to experience complete relaxation of mind and body through yogic practices.
This place is close to many tourist destinations like Lempuyang temple, Tirta Ganga, and black sand beach and it is a diver's paradise with a beautiful underwater world, so one can also indulge in activities like scuba diving, snorkelling and other water sports. Driving up to Jemeluk viewpoint provides a perfect sunrise and sunset view of Mount Agung.
Accommodation
As soul flourishes in healthy body in the same way our physical body requires healthy, safe and hygienic atmosphere. Bali Yoga Ashram is situated at peaceful place and surrounded by lush green mountains and fields. Keeping in mind our rooms are designed according to yoga teacher training course. Our rooms are spacious and ventilated. Our management is always your service to keep your rooms clean and hygienic.
Rooms - The convenience includes single rooms and twofold shared rooms. Understudies will be given joined washrooms.
Silent Times - The silent atmosphere will be provided to understudies so that they can focus on studies and meditation.
Key Features
Clean & Airy
Attached Washroom
24X7 Free wi-fi connectivity
Personal Cupboard
24 hours Power Supply
24 Hours filtered hot & cold water
Woolen Blanket
Yogic Food
Whatever we eat can effect our mental and physical body. Eating balanced and notorious food is very important for yogis . Yogic Diet is based on natural healing, rejuvenating and energizing elements from the revered science of Ayurveda. It is a perfect food for nourishing the mind, body and souls of So Bali Yoga Ashram provides you yogic food which helps you physically in increasing your flexibility and stamina, mentally it helps you in being aware about your thoughts and breath. We are very adamant about bringing nutritious, vegan and gluten free food for our students.
Key Features
Vegetarian, Vegan, and Gluten Free Food
3 Yogic meals a day
24x7 herbal Tea/Coffee
24x7 Hours filtered hot & cold water
Fresh Organic Juice
Other dietary requirements on request.
Our Yoga School in Rishikesh, India
Vinyasa Yoga Ashram
We are one of the top most reputed yoga schools in Rishikesh, India. The moto of our school is to spread traditional Ashtanga Flow, Ashtanga & Vinyasa Flow (Multi-Style) yoga teaching.
Our Students Kind Words
"I've finished 200hour YTT and I'm more than happy with Bali Yoga Ashram. The place is fantastic ! Very clean and cozy I felt like I'm at home."
"I decided to come to Bali Yoga Ashram based on several factors - curriculum, instructors/teaching style, accommodations, food, and perceived value"
"It's one of the best experience in my life. The staff and teachers are amazing, really loving people, they take so much care of the students."