Our Experienced Teacher
Ram Ji
Course Director/Lead Instructor
Yogi Ram Ji is one of the most talented Asana Teacher, very Experienced, as well as knowledgeable, students love his teaching style, he is very inspiring & Motivative. Ram Ji is Gold Medalist of Yoga Championship and yoga alliance certified as well as he has done masters in yoga sciences. One of the best Ashtanga/ Hatha/ Vinyasa Flow yoga teacher in Rishikesh, India.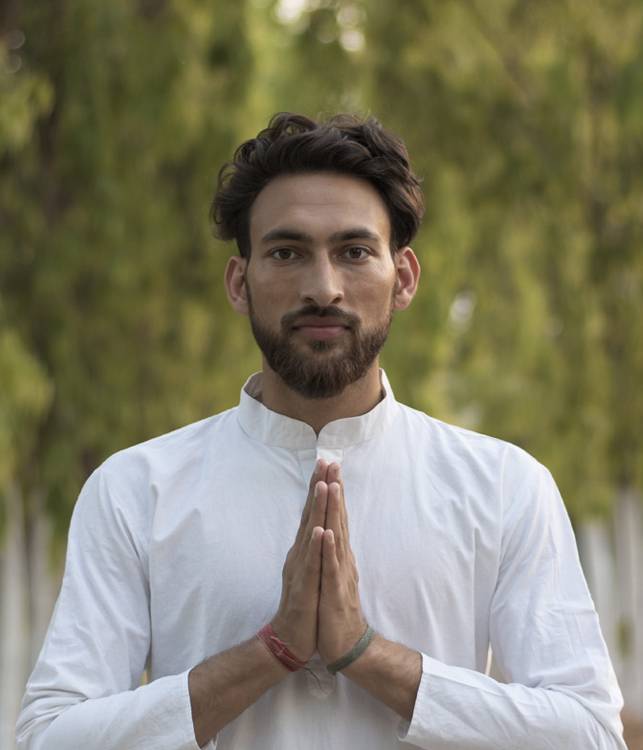 Pradeep Ji
Ashtanga Vinyasa Flow
Pradeep Singh is an Ashtanga Vinyasa instructor and alignment teacher at Vinyasa yoga school Bali, he has earned his Master's degree in Yoga from Sanskrit University in India, He has also completed his 500 hour Yoga teacher training course from Rishikesh ( the world capital of yoga) and he has been training teachers for two years and has got wonderful command over what he does.
Joshan Ji
Meditation
The highly qualified instructors having a passion for sharing their unique knowledge with our students. Their extensive background experience in various yogic topics, allow our facility to fully support each student with a well-rounded curriculum that enables a complete education throughout their course. Instructors are available to assist our students on an intimate level whenever there is a need for further examination of a topic.