Certified Ayurveda Course Offered by Bali Yoga Ashram
Ayurveda Course in Bali, Indonesia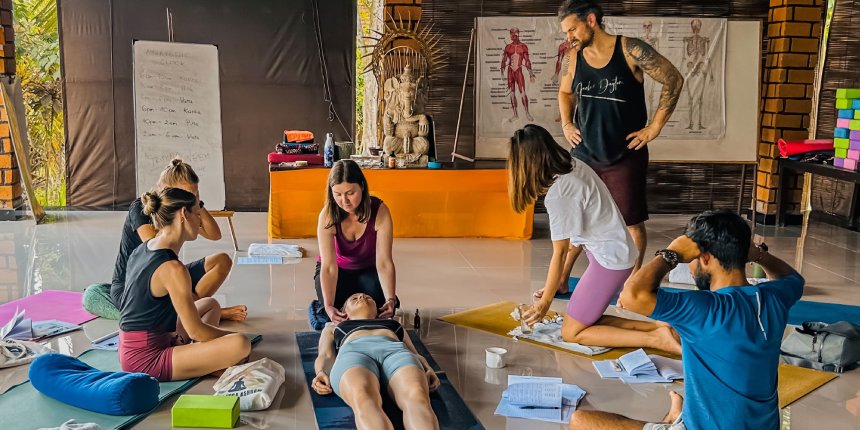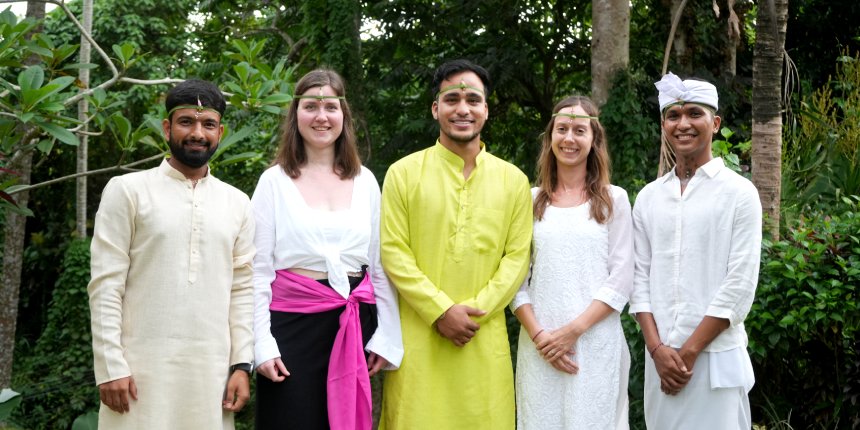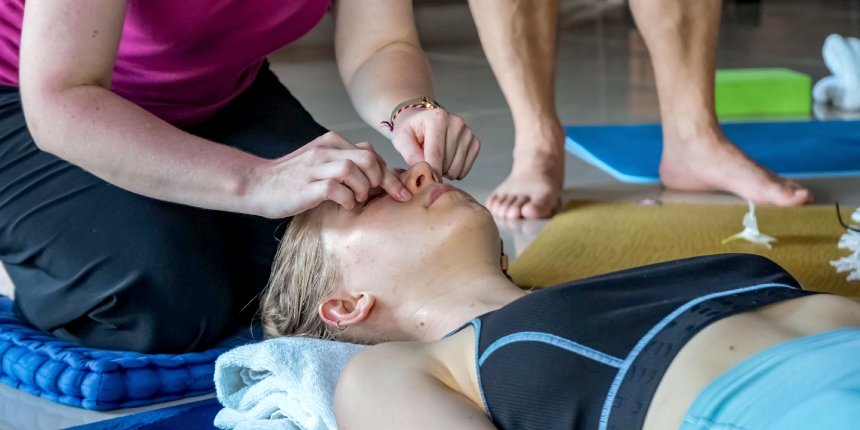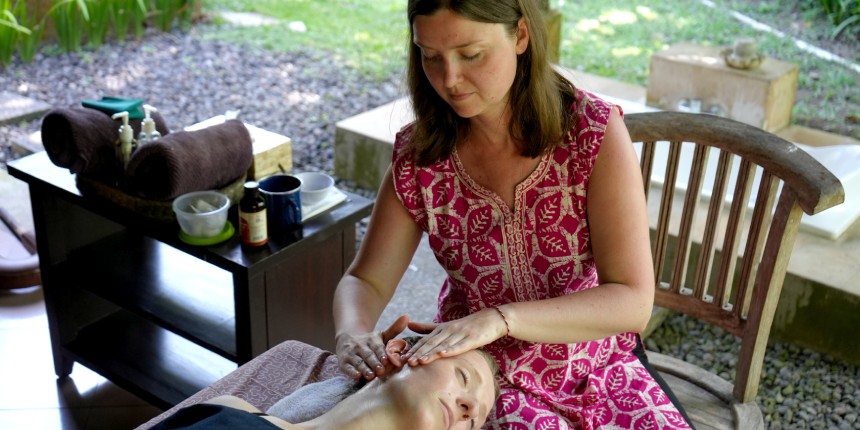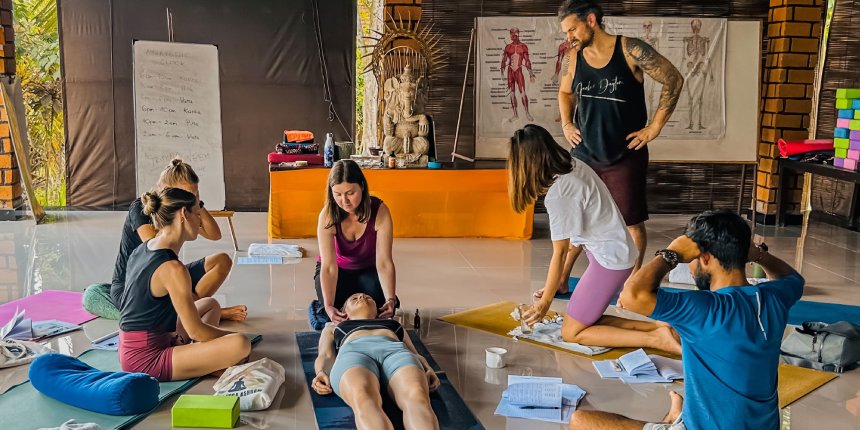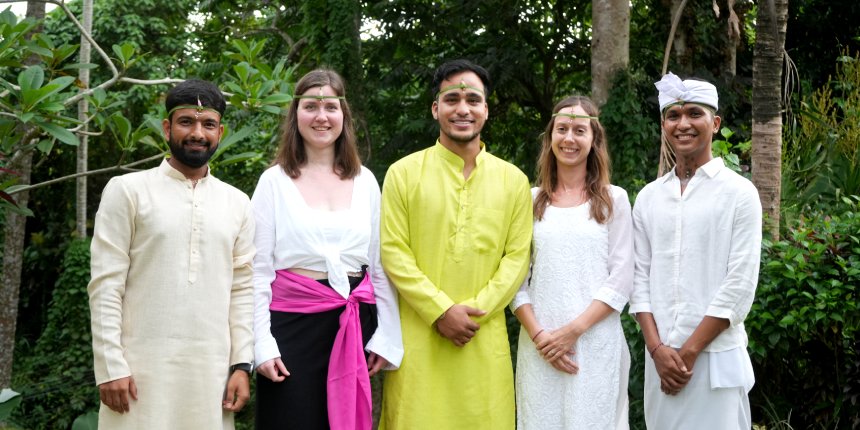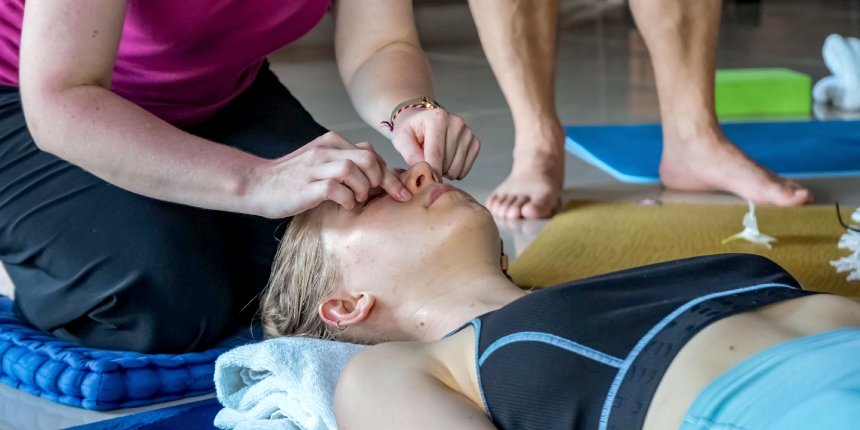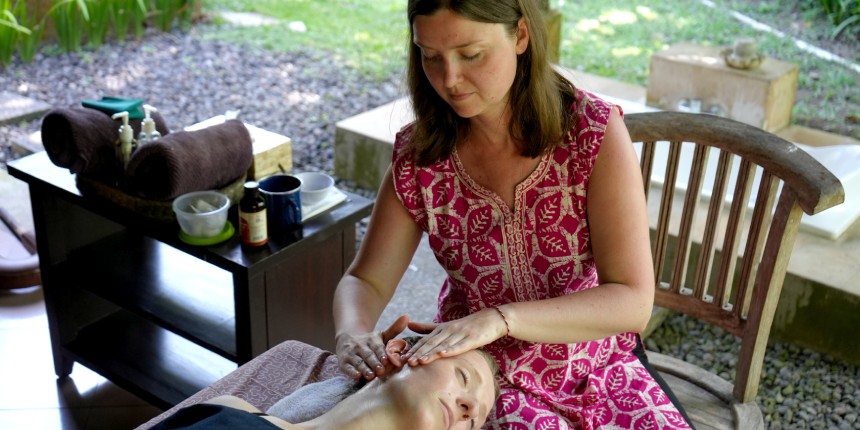 Course Details
Duration:

7 Days

Level:

For All

Date

February, March 2024
The course starts on the 5th of February and March 2024. You are invited for the in person classes and you will receive additional resources to expand your knowledge and understanding of Ayurveda.
Overview
Ayurveda is a holistic medicine and a way to live life in harmony with yourself and the Universe. Our fast-paced life has disconnected us from our bodies and nature causing illness in the body and stress in the mind. Ayurveda offers us many practical and often simple ways of keeping us healthy.
Ayurveda is an art of life that focuses on the prevention of a disease but also guides us back to health, harmony, and vitality of body, mind, and spirit using food, natural remedies, herbs, lifestyle practices, and more. During the course, you will get the practical knowledge and tools you need to establish a balanced and blissful lifestyle that helps you to be your healthiest and happiest person.
At the end of this course, you will understand yourself better through the lens of Ayurvedic dosha, and learn how to recognize and manage your imbalances. You will understand the concepts of Gunas, Agni, Ama and learn how to adjust your yoga practice to meet the needs of your dosha.
You will feel empowered to take responsibility for your own health and use food as medicine together with daily & seasonal lifestyle practices as your therapy.
Read more
Justyna Michalow
Ayurveda & EFT Therapist
Certified Ayurveda therapist and EFT & Matrix Reimprinting practitioner, experienced in providing 1 to 1 support and group facilitator for workshops, courses and women circles. Member of the International Practitioners of Holistic Medicine (IPHM) association for holistic medicine practitioners.
She is passionate about holistic healing and sharing the timeless wisdom of Ayurveda that guides us toward health & vitality. Her mission is to teach body-mind connection to develop deeper self-awareness and the ability to respond to symptoms before they turn into a disease. Justyna believes that emotional health is the key to our wellness and hiding our pain only prolongs our pain. By combining the healing arts of Ayurveda and Emotional Freedom Techniques she empowers her clients to find inner peace, rediscover their true & sattvic selves and come to a state of balance. Life isn't meant to look good but to FEEL GOOD.
Read more
Available Treatments during your stay in Bali Yoga Ashram
Ayurvedic Treatments
Ayurveda Consultation
Ayurveda Therapist
EFT session
Emotional & Energy Healing
Karna Purana
Ear Treatment
Shiroabhyanga
Head Massage
External Vasti
local Abhyanga with medicated oils
Udvartanam
Dry Powder Massage
Bolus massage
Fresh Herbs and Medicated Oils
In-person classes + additional resources for self-study & practice.
Course Curriculum - Ayurveda Course in Bali
1. Introduction to Ayurveda
What is Ayurveda
what is the purpose of Ayurveda?
What is health?
2. The concept of 5 elements and gunas (physical & mental attributes)
3. Dosha – Vata, Pitta, Kapha – the primary functions of the human body.
4. What is my dosha? Ayurvedic self-discovery.
5. Agni – the foundation of health. Do I have strong Agni?
6. Ama – the main reason for disease. Signs of aggravation of ama (toxins).
7. Vikriti – do I experience any imbalances right now?
8. The concept of disease and basic treatments in Ayurveda (like increase like, detox, panchakarma).
9. Daily support for health - Dinacharya & Ritucharya (seasonal care).
10. Food for body & mind. Ayurveda in the kitchen.
11. Ayurvedic view on asana & pranayama.
12. Home remedies & herbs for common imbalances.
Kind words from our Students